Our guides provides update about important events.
NARO is a main organization that operates Tsukuba agriculture research hall.
Introducing the free guided tour for parties. Find the reservation form here.
Tsukuba Agriculture Research Hall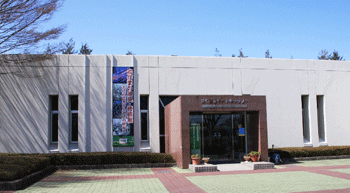 Tsukuba Agriculture Research Hall showcases research in agriculture, forestry and fisheries.It offers an excellent opportunity to learn how Japanese agriculture developed, and to explore the latest agricultural research in Japan; for example, work on a stable food supply system, producing value-added products, and so on.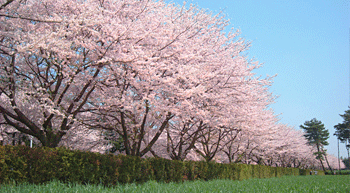 We hold open events in spring and summer, which include many researchers and allow visitors to learn about daily meals while having fun.
In spring, the roughly 500 sakura (cherry blossom) trees along the roadside are at their best. Our website offers flowering information.
Floor guide
The hall has two main sections: the Museum of Agricultural Technology Progress houses an exhibition of the many agricultural tools that have enabled the dramatic development of Japanese agriculture, while another area houses wall panels, models and videos showing the latest research results.
Address

3-1-1, Kannondai, Tsukuba, Ibaraki, 305-8517

Days Closed<>

Year-end and New Year holidays*
*In addition, the Hall may be temporarily closed on other occasions.

Open Hours

9:00am-4:00pm

Admission

Free
*For coach parties, need to phone or fax beforehand for booking a parking space.
Tel

029-838-8980

Fax

029-838-8982