Title
A close look at the latest agricultural technologies
Speaker
Kouji TANAKA
Senior Principal Researcher
Public Relations Section
NARO Headquarters
Contents
A public lecture focusing on the latest agricultural technologies will be held on January 13, 2018 at the Tsukuba Agricultural research Hall. The lecture will introduce the recent progress in agricultural innovations, new crop varieties, new functional food ingredients, and global warming mitigation technology in the agricultural fields. It will will also include video presentations and introduction of the quarterly news and information magazine published by NARO. Participants will also have a chance to taste some NARO products such as the beta-cryptoxanthin-rich orange juice which is also commercially available now.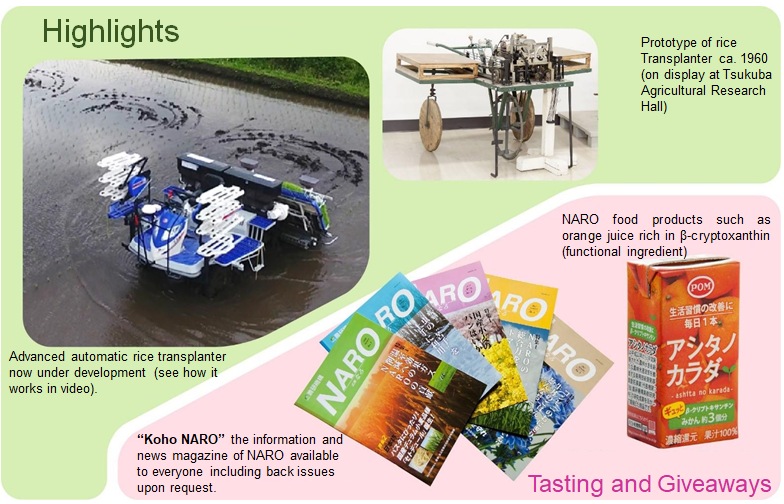 Time
January 13, 2018 (Saturday) 10:00~11:00am
Participation Fees
Free. All are welcome.
How to apply
Register online at https://pursue.dc.affrc.go.jp/form/fm/naro001/shiminkouza20180113
Please apply as early as possible so that we can prepare the necessary materials etc.
Venue
Tsukuba Agricultural Research Hall
3-1-1 Kannondai, Tsukuba, Ibaraki 305-8517
For Inquiries
Public Relations Section
NARO Headquarters (Tel: 029-838-8980)