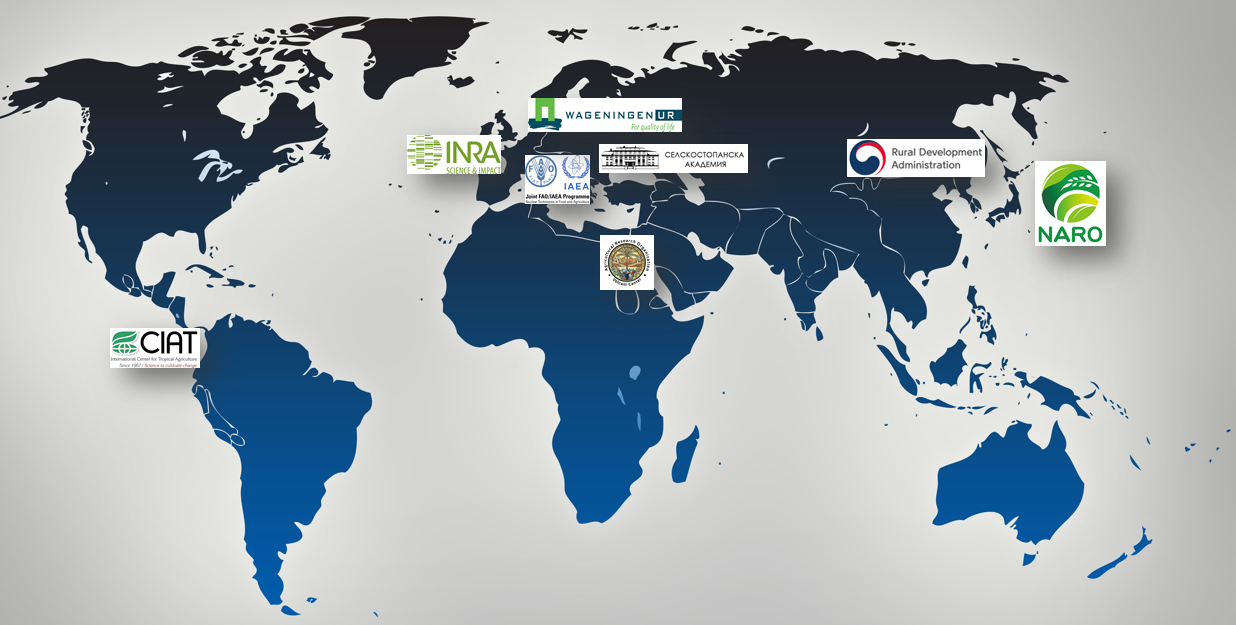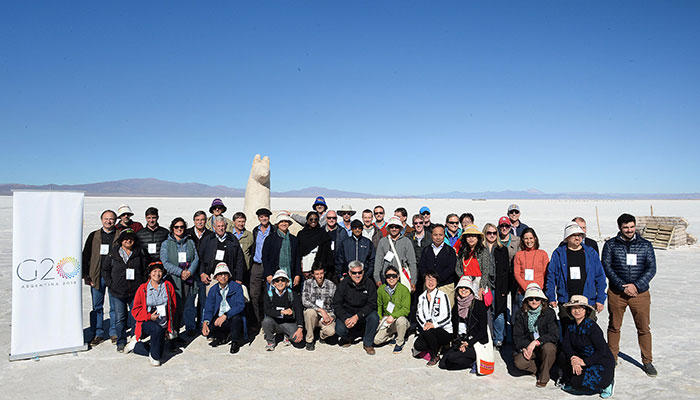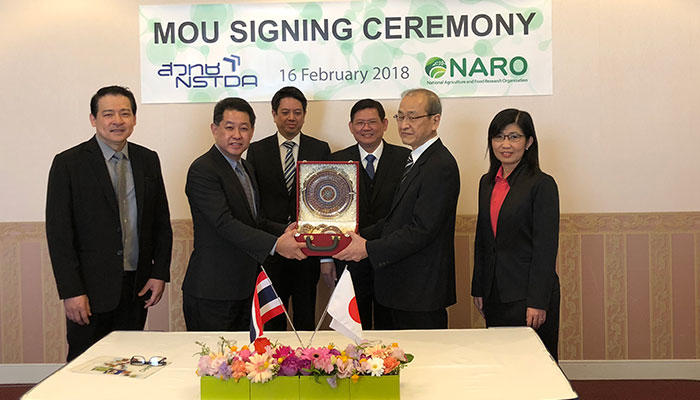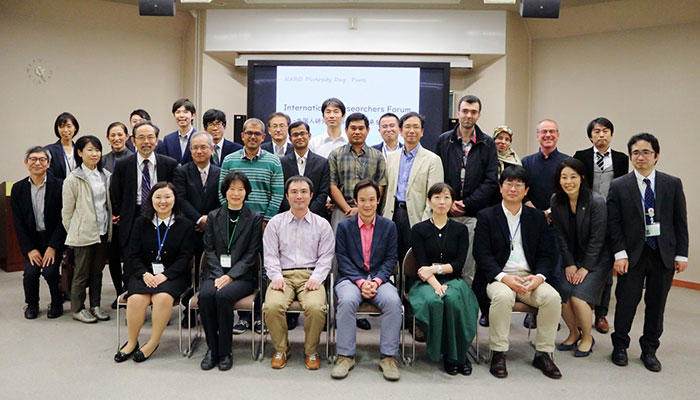 NARO aims to strengthen partnerships and collaborations with international organisations to promote various research initiatives in agriculture, food and the environment. As part of this effort, the International Relations Office is assigned to consolidate various global initiatives such as fostering international partnerships for collaborations, exchange of researchers and other programs, organise symposiums and workshops, and exploring opportunities to promote Japanese agricultural products in the world market.
NARO is actively developing international partnerships with overseas research institutes in the Asian region and European countries, and research institutes under the Consultative Group on International Agricultural Research (CGIAR) through the conclusion of memorandum of understanding (MOU) on comprehensive research cooperation. NARO holds symposiums, seminars and workshops with major collaborating institutes to promote interactions among researchers and to encourage substantial discussions on major issues facing the research initiatives on agriculture, food and the environment. The International Peer Review Program is organized to facilitate external evaluation on the quality and direction of specific NARO research programs.
What's new
NARO-FFTC Joint International Symposium 2021 held successfully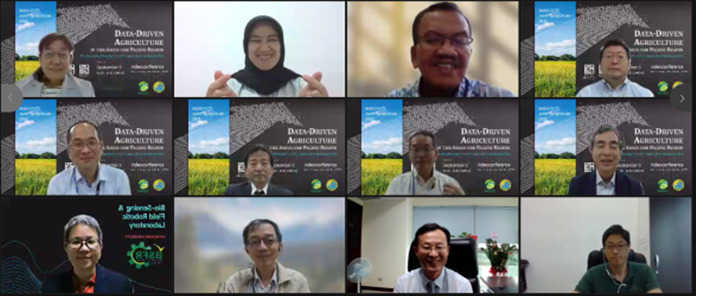 On Friday September 3rd, 2021, the international symposium "Data-Driven Agriculture in the Asian and Pacific Region -To ensure productivity and sustainability", jointly organized by NARO and FFTC, was held online. The aim of this online symposium was to build a platform in the Asian and Pacific region for smart agriculture technology development and further accelerate Sustainable Development Goals (SDGs). There were 588 participants from 31 countries. Read more
The First International Symposium on "Cool Earth via Microbes in Agriculture" was held successfully.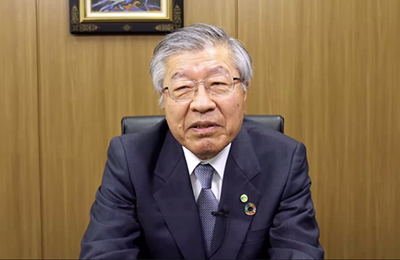 On Monday, March 1, 2021, the international symposium "Cool Earth via Microbes in Agriculture", which was co-organized by NEDO*, Tohoku University, and NARO, was held online.
*NEDO: New Energy and Industrial Technology Development Organization
NEDO is pursuing ambitious research and development activities to achieve the goal-4 of the 'Moonshot Research & Development Program' (hereafter MS program), which is coordinated by the Cabinet Office of Japan. As one of the projects, Tohoku University and NARO launched "Mitigation of Greenhouse Gas Emissions From Agricultural Lands by Optimizing Nitrogen and Carbon Cycles (dSOIL)" in 2020, and Prof. Kiwamu Minamisawa of Tohoku University was appointed as the Project Manager (PM). Read more
The International Symposium on Smart food value chain, jointly organized by NARO, KU and FFTC*
*KU: Kasetsart University (Thailand), FFTC: Food and Fertilizer Technology Center for the Asian and Pacific Region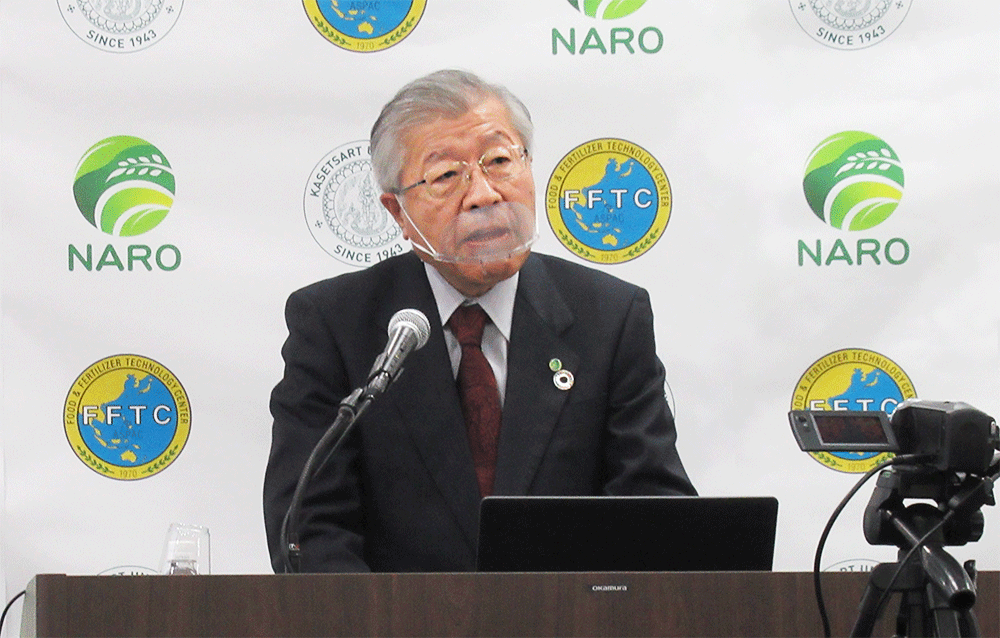 The international symposium "Smart Food Value Chain - The Solution to Asia's Food Distribution" was held on 29th October, 2020, jointly organized by NARO, KU and FFTC.
The symposium aims to review the distribution of agricultural products in Asia and to hold discussions on the adoption of Smart technologies in its food value chain. It is comprised of three sessions: I. Smart Food Production, II. Smart Food Processing and Distribution, and III. Consumer Preference, Smart Food marketing and International Standardization. This online symposium featured 17 presenters from 9 countries, and 305 participants took part from 19 countries around the world. Read more
Dr. NAKATANI Makoto spoke at the G-STIC 2020 International Web meeting about Smart agricultural technologies that NARO has developed.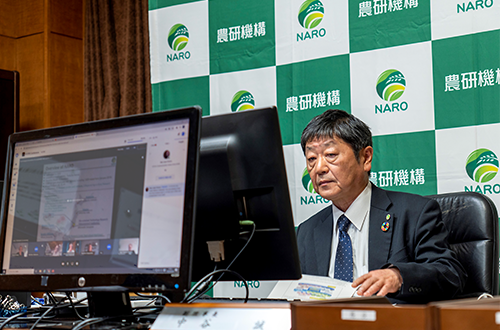 The 4th G-STIC (Global Sustainable Technology and Innovation Community Conference) was held online on October 26 - 28, 2020.
Dr. NAKATANI took part as a panelist in the Food session on October 28th, "Technological innovations to realize sustainable food systems." He gave a presentation titled "Development of Smart agricultural production technology and its social implementation through national projects." Dr. NAKATANI spoke about NARO's contribution to the UN's SDGs, the Japanese government's innovation strategy toward Smart agriculture, and outcomes of on-farm demonstration trials of smart agriculture in Japan. Read more
Dr. NAKATANI Makoto, Senior Vice President of NARO, gave a presentation on "Society 5.0 and Smart Agriculture" at an FAO Conference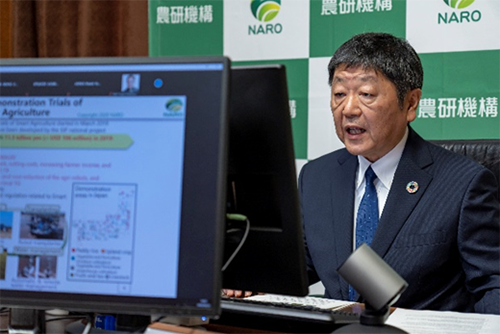 On September 4, 2020, as a part of the FAO Asia Pacific Regional Conference, an event was held, entitled "Bytes to Sustain Our Bites: Leveraging Digital Agriculture for Sustainable Development Goals (SDGs)."

Dr. NAKATANI, who participated in the panel discussion as a representative of the Government of Japan, described the government's innovation strategy for Smart Agriculture that embodies Society 5.0. He also stated that such technology has the potential to contribute to the accomplishment of SDGs by solving global problems that acutely affect agriculture, such as climate change and natural disasters. Read more
NARO concludes MOU with Kasetsart University, Thailand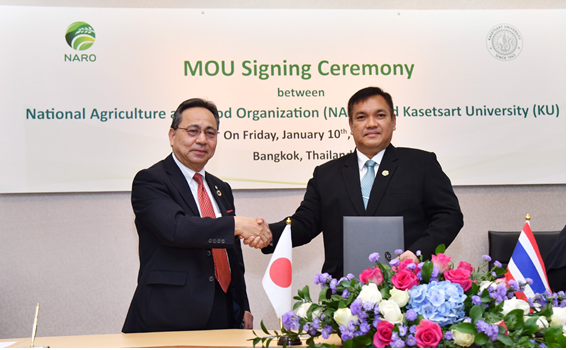 On January 10, 2020, NARO concluded a Memorandum of Understanding (MOU) with Kasetsart University, Thailand, aiming at strengthening the partnership between NARO and Kasetsart University. Through this MOU, NARO and Kasetsart University will seek research collaboration and information exchange in the field of agriculture and food research including animals, plants, environment, and social sciences, along with the exchange of researchers. Read more