Livestocks play an important role in our lives. Animal products such as milk, meat, and eggs supply the proteins we need to stay healthy and build strong bodies. Safe, high quality animal products are produced from healthy livestocks. Animals also contribute to the advancement of biotechnology and life sciences. The preservation of animal health through the implementation of preventive measures to contain various diseases is an important goal. The National Institute of Animal Health (NIAH) covers basic research to diagnosis and contributes to support animal health.
NIAH News
Sixth Thailand-Japan Joint Conference on Animal Health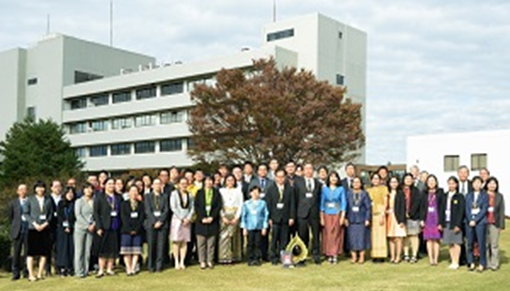 The 6th Thailand-Japan Joint Conference (TJCC) on Animal Health was organized at the NIAH headquarters in Tsukuba on November 20-21, 2018. This conference is jointly organized by the Department of Livestock Development, National Institute of Animal Health of Thailand and the NIAH/NARO alternately in Japan and Thailand every year for the purpose of exchanging knowledge, information, ideas, skills, and technology among researchers and technical staff in the field of veterinary science of both countries as stipulated in the MOU between the Ministry of Agriculture and Cooperatives, Thailand and the NIAH/NARO. As part of this year's TJCC on animal health, an open seminar with the theme "One Health - From the viewpoint of animal health" was held.
Read more
Experimental Infection of classical swine fever with 2018 isolated strain.

The National Institute of Animal Health, NARO (NIAH) performed experimental infection with classical swine fever virus (JPN/1/2018 strain) which was isolated from Gifu prefecture, Japan for the first time in 26 years. It was revealed that JPN/1/2018 strain causes high fever and leukopenia in pigs, this strain is less pathogenic than the highly pathogenic strain. Moreover, it was also found that it spreads to the cohabiting pigs. Virus was detected from blood, saliva, fecal and nasal discharge of infected pigs at least for 2 weeks. And the antibody was detected 2 weeks later after the co-rearing or virus inoculation.
Read more
Analysis of classical swine fever virus isolated in Gifu Prefecture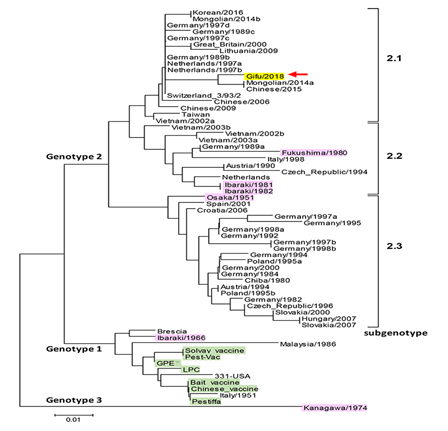 The National Institute of Animal Health, NARO (NIAH) performed genetic sequence analysis of the causative virus of classical swine fever which was isolated from an outbreak in Gifu Prefecture, Japan for the first time in 26 years. The virus isolated from infected pigs in Gifu Prefecture on September 9, 2018 belongs to the subgenotype 2.1 group based on the sequence of the classical swine fever viruses registered in the international database of nucleotide sequences. Detailed analysis of antigenicity and pathogenicity including experimental infections will be carried out in the future.
Read more
RRL-NIAH Scientific Meeting on Foot-and-Mouth Disease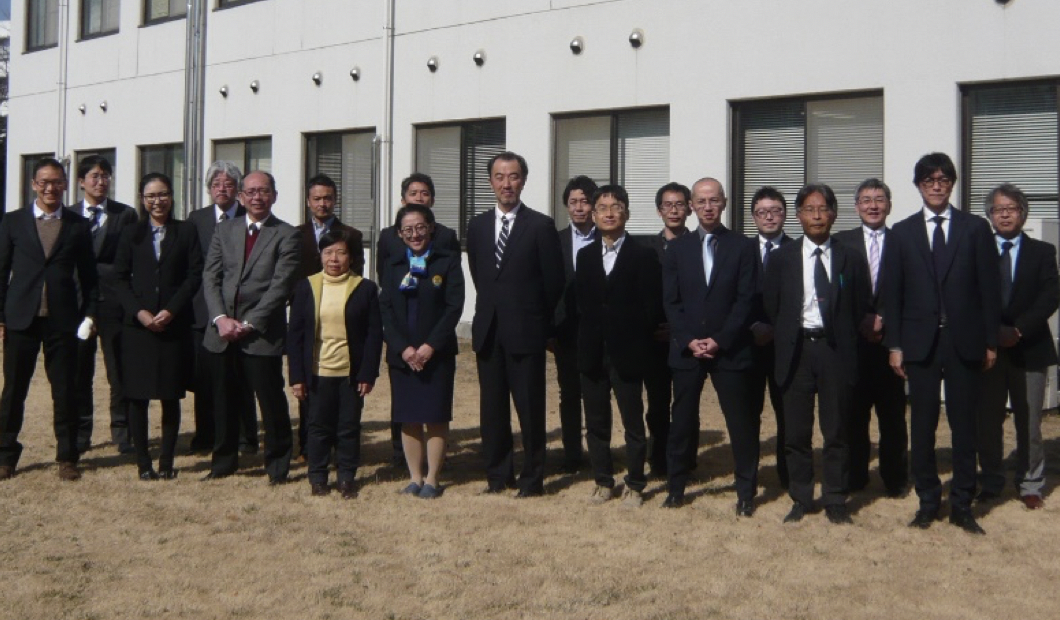 The 2nd Scientific Meeting on Foot-and-Mouth Disease (FMD) between the Regional Reference Laboratory for Foot-and-Mouth Disease in Southeast Asia (RRL) based in Thailand and the Exotic Disease Research Station, National Institute of Animal Health, NARO (NIAH) was held on Feb 15-16, 2018 in Kodaira, Tokyo, Japan. The RRL and NIAH/NARO have more than 50 years history of research and technology exchange related to animal health and the MOU for joint research collaboration was concluded in 2012. The meeting focused on the current status of FMD research in Japan and Southeast Asia including presentations from the Center for Animal Disease Control (CADIC) of Miyazaki University, and the Animal Quarantine Service of the Ministry of Agriculture, Forestry and Fisheries (MAFF). The next scientific meeting will be held at RRL in Pakchong, Thailand in 2019.