The Institute of Crop Science, NARO (NICS) is the core research institute of the National Agriculture and Food Research Organization (NARO) for conducting research on the breeding of crops such as rice, wheat, barley, soybean, etc. using advances in genomics, with the ultimate goal of improving the self-sufficiency ratio of agricultural crop production in Japan. Research activities also cover the understanding of basic mechanism of agronomic and physiological traits regarding crop-quality and productivity, and the development of efficient technologies for innovations in crop breeding.
NICS News
Rapid improvement in wheat characteristics by genome editing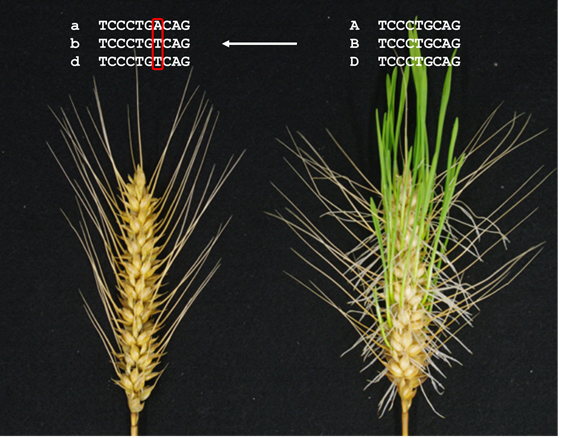 The joint research group consisting of Prof. Kazuhiro Sato, Institute of Plant science and resources, Okayama University and Dr. Fumitaka Abe, Senior researcher, Institute of Crop Science, NARO, has succeeded in developing a plant that is difficult to germinate (long dormancy) even if it gets wet at the harvest time, in a short period of time by using genome editing technology to improve the characteristics of wheat. The genetic information found in barley with simpler genomes was very useful for improving the characteristics of wheat with complex genomes. Read more
Wheat genome sequence completed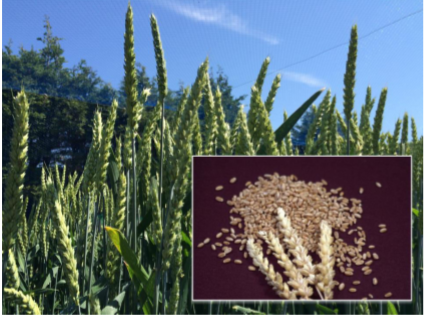 The International Wheat Genome Sequencing Consortium (IWGSC), to which the National Agriculture and Food Research Organization (NARO) and Kyoto University participate, has succeeded in deciphering the sequence of the wheat genome. The IWGSC was established in 2005 with the aim of sequencing the genome of wheat, one of the world's three leading food crops that include rice and corn. In 2014, a chromosome-based draft sequence was published. However, since the draft sequence consisted of fine-scale sequenced fragments with no information on the location of genes in specific chromosomes, it is highly desirable to elucidate an accurate reference genome sequence assembled into individual chromosomes. Read more
New mechanism of abscisic acid signaling cascade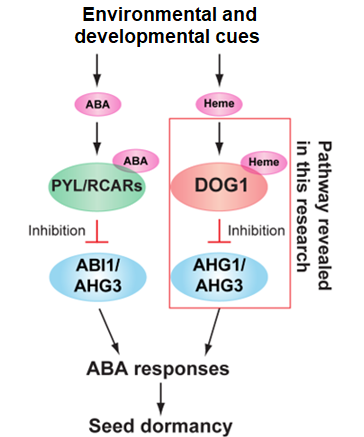 A research collaboration of NARO has revealed new functional mechanisms of ABA signaling on seed dormancy and germination using the model plant Arabidopsis thaliana. Until now, it has been thought that a mechanism via ABA receptor was necessary for ABA to function at the time of germination. In addition, a new mechanism involving complex formation of AHG1 PP2C phosphatase with heme-bound DOG1 protein, has been discovered to play a significant role in seed dormancy.
Read more
NICS concluded MOU with IPK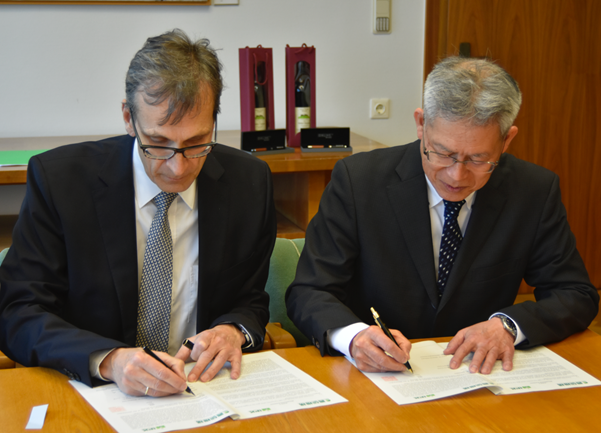 The Institute of Crop Science, NARO (NICS) concluded a Memorandum of Understanding (MOU) with the Leibniz Institute of Plant Genetics and Crop Plant Research (IPK) for collaboration in plant genome research. The MOU was signed by NICS Director-General, Dr. Masahiro Yano and IPK Managing Director, Dr. Andreas Graner on April 5, 2018 at the IPK campus in Gatersleben, Germany. The IPK is one of the world's leading international institutions pursuing extensive research in crop sciences and making important contributions to global food security and sustainable agriculture.
New rice cultivar "Oonari" suitable for animal feed
Press Release 2016.06.08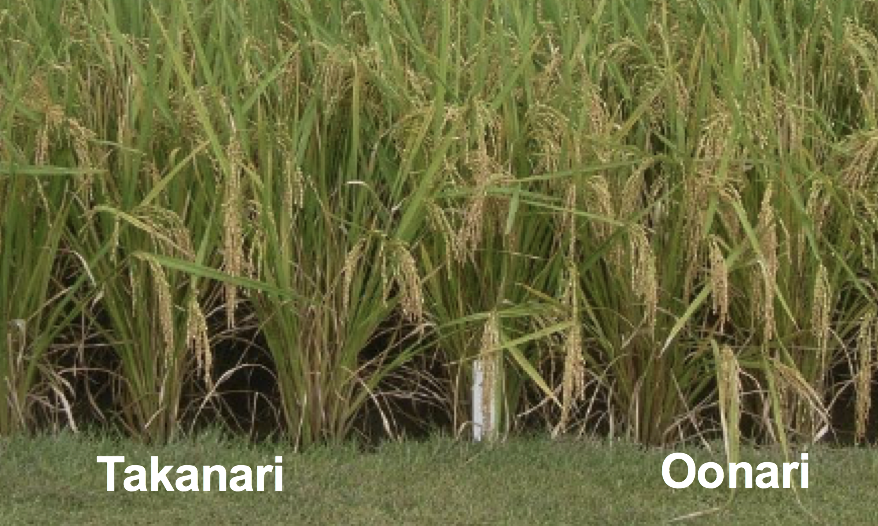 A new rice cultivar "Oonari", suitable for animal feed and cultivation in paddy field has been developed from a mutant line of cultivar Takanari derived by gamma-irradiation. Although Takanari is a high-yielding cultivar, the seeds are easily dispersed during ripening due to a shattering habit which causes a significant loss in yield. The yield of this new cultivar reaches up to 1 ton/10a in heavy manuring cultivation, which is the highest yield level obtained so far in breeding of animal feed rice. It is also suitable for cultivation in western Kanto areas with much warmer climates during the cultivation season. Press release is available here in Japanese only.
New high-yielding rice cultivar "Toyomeki"
Press Release 2016.06.08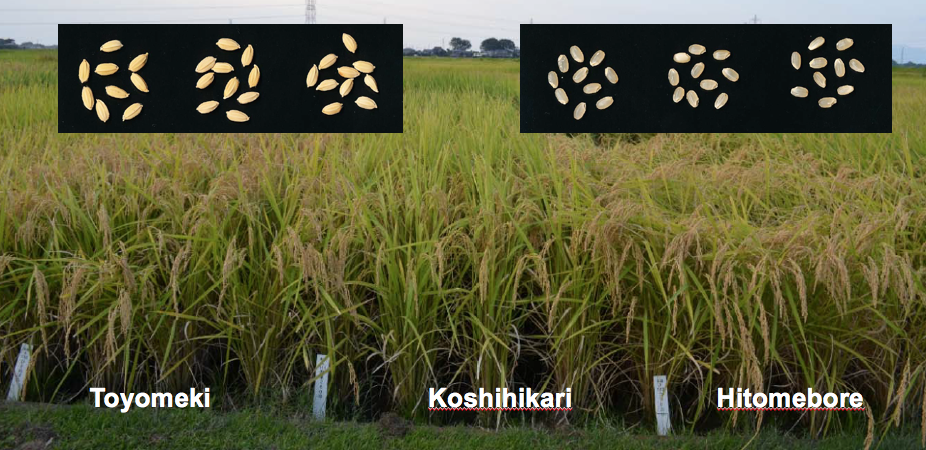 A new high-yielding cultivar "Toyomeki" which gives a yield of 738 kg/10a under normal cultivation and 814 kg/10a under heavy manuring has been developed. In contrast new cultivar therefore gives 23% more yield under normal cultivation and as much as 60% increase under heavy manuring as compared with Koshihikari. The Toyomeki cultivar is adaptable for cultivation in the western area of southern Tohoku region. The cooked rice also tends to be less sticky and suitable for processing frozen cooked rice. Press release is available here in Japanese only.