Fun at Summer Vacation!!!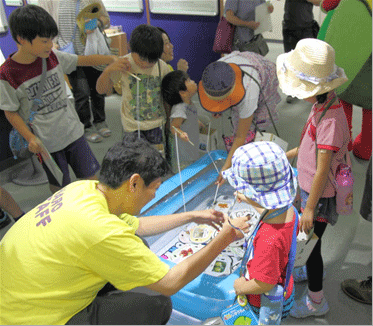 Glimpse of Summer Open Day 2016
The Summer Open House 2016 was held in the NARO Tsukuba Campus on July 30, 2016. This year's theme was "Food and Agriculture Experience: Come, See, Touch, Play and Learn". A lot of activities and events designed for both parents and their children were held in 2 sites from 10:00 AM to 4:00 PM attracting about 5000 participants.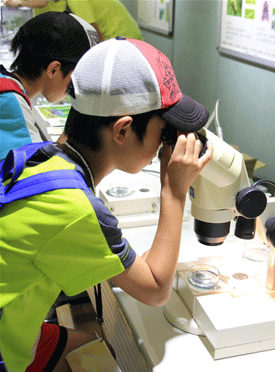 Children learned about various disease causing microorganisms by observing fungi, bacteria, viruses etc. under the microscope.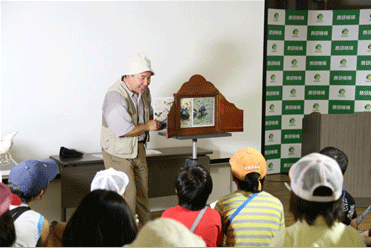 Mini lectures were held including a picture-story show (kami shibai) on "The world of living creatures" which was very popular among the children.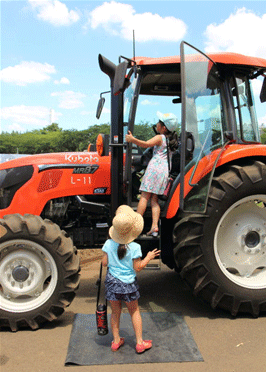 Tractor test drive experience.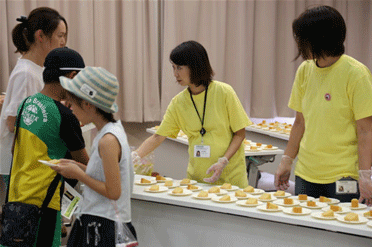 Tasting of the German cake Baumkuchen made using "Urara-mochi" wheat variety developed by NARO.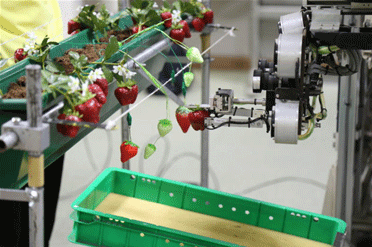 Exhibition of strawberry harvester robot attracts a lot of children.
NIAES Campus
| | |
| --- | --- |
| | The Open House at the NIAES campus included a main area, exhibition hall area, and mini-agricultural village area where the children enjoyed the experience of "Look, touch, see, play and learn" about food and agriculture. |
| | |
| --- | --- |
| | Biodegradable plastic decomposition experiment is the main area and pen color experiments with the principle of chromatography in the colouring corner. |
Dying corner using the rubber band and disposable chopsticks,
pattern is created and immersed in a broth of plants. Original hand towels in different colors and pattern were prepared.
| | |
| --- | --- |
| | In the exhibition hall area, children were allowed to see soil and insect samples. |
| | |
| --- | --- |
| | The mini-rural area consisted of woodland environment where the children had a chance to observe how various organisms live. |