― Promotion of world-leading smart agriculture and food research by strengthening collaboration―
In order to advance research in the world's leading agricultural and food industries, National Agriculture and Food Research Organization (NARO) has a collaborative agreement with world-class agricultural research institute Wageningen University & Research (WUR). This conference will be held in Netherlands to promote collaboration between industry and academia, with the main target being companies, universities and organizations in Japan and Europe. This will be a venue to introduce NARO and WUR's joint research in Europe.

Representatives from the Japanese and the Netherlands government will participate in this conference. NARO President Dr. Kazuo KYUMA will deliver Keynote Speech under the topic "To realize the" Society 5.0 "to create future smart agriculture and food chains" and Dr. Willem Jan Knibbe, Head of Wageningen Data Competence Center, WUR will give presentation. The two subcommittees (Smart Agriculture Subcommittee and Smart Food Chain Subcommittee) have scheduled to introduce the latest research results by NARO and WUR researchers and announcement by Japanese companies and European companies. There are also laboratory tours to check out the WUR's latest research facilities and social gatherings. We eagerly look forward to your participation.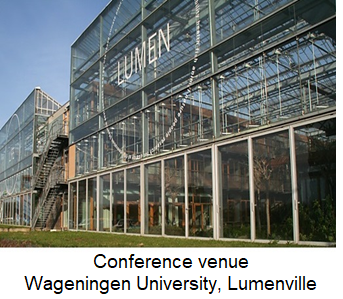 Date and Time
June 13th 2019(Thu)
10:00 - 19:00(Local time)
Venue
Wageningen University Campus Netherlands
Theme
Smart agriculture and smart food chains for realization of Society 5.0
Participation and Registration
Anyone can participate by registering using this Registration Link. Maximum number of 100 participants. Please note that participation fees (€50) are owed upon registration and Simultaneous interpretation of both Japanese and English are available for all lectures
For Inquiries
Contact: http://www.naro.affrc.go.jp/english/inquiry/index.html
Related Link
NARO-WUR conference: Smart Agri and Food Chain for Society 5.0 - Thursday 13 June 2019
(External Link:Wageningen University)