Title
Breeding methods of buckwheat cultivars
Speaker
Dr. Katsuhiro MATSUI
Principal Researcher, Sweetpotato and Miscellaneous Crops Breeding Unit
Division of Field Crop Research
Institute of Crop Science, NARO
Overview
Buckwheat is one of the representative foods of Japan. Actually, the crop called buckwheat is a source of food in many countries around the world. In addition, buckwheat is also gaining much attention as it contains significant amount of rutin which has potential health benefits. Although there are many problems associated with buckwheat production, not much research output has accumulated so far. This public lecture will introduce basic information about buckwheat, research on breeding buckwheat cultivars, and breeding methods from conventional to advance strategies utilizing genome information.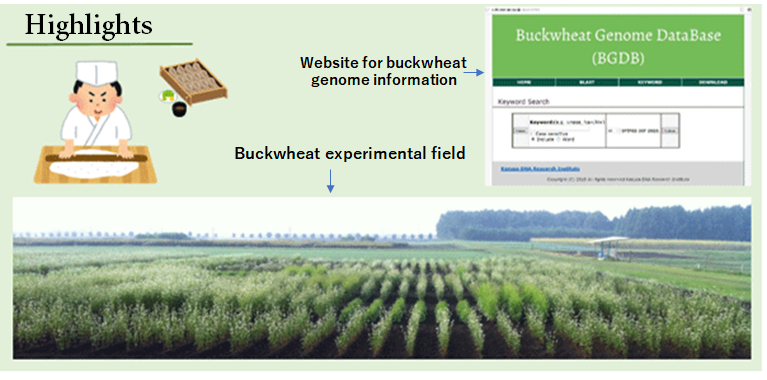 Date and Time
April 14, 2018 (Sat) 10:00~11:00
Participation Fees
Free. Everyone is welcome.
How to apply
Register online at https://pursue.dc.affrc.go.jp/form/fm/naro001/shiminkouza20180414
Please apply as early as possible so that we can prepare the necessary materials etc.
Venue
Tsukuba Agricultural Research Hall
3-1-1 Kannondai, Tsukuba, Ibaraki 305-8517
For Inquiries
Public Relations Section, NARO Headquarters
Tel: 029-838-8980