Title
Eradication of rinderpest ~Beginning of modern veterinary medicine~
Speaker
Dr. Takehiro Kokuho
Senior Researcher, Exotic Disease Unit
Division of Transboundary Animal Disease
National Institute of Animal Health, NARO
Overview
Rinderpest is a viral infection with cattle and buffalo. It is extremely fatal, and a rather more threatening disease for livestock than foot and mouth disease. In the mid 18th century, modern veterinary education is created to fight this threat. Subsequent advances led to the development of laws and institutions related to animal hygiene and human beings also acquired the "magic wand" called vaccine. This public lecture will introduce the contribution of the vaccine on the eradication of rinderpest that was accomplished following smallpox and the role of the Japanese in its development.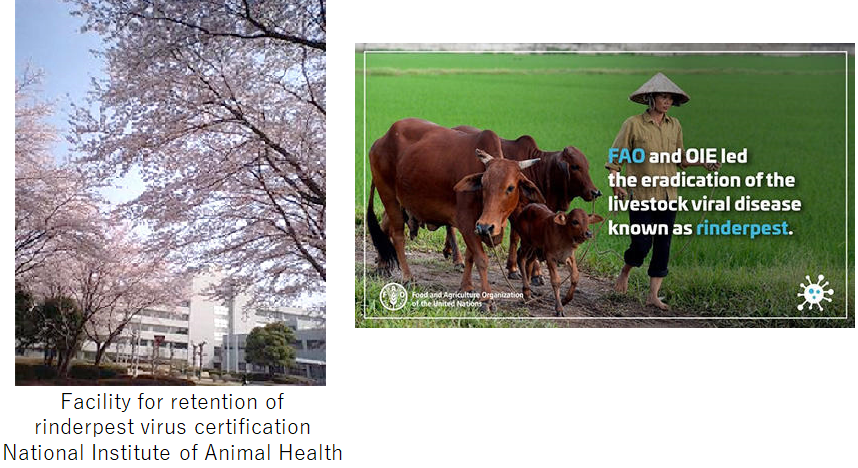 Date and Time
Oct 14, 2017 (Sat) 10:00~11:00
Participation Fees
Free. Everyone is welcome.
Venue
Tsukuba Agricultural Research Hall
3-1-1 Kannondai, Tsukuba, Ibaraki 305-8517
For Inquiries
Public Relations Section, NARO Headquarters
Tel: 029-838-8980
Picture