Title
Extending the shelf life of cut flowers
Speaker
Dr. Kazuo ICHIMURA
Director, Division of Floricultural Genetics and Breeding
Institute of Vegetable and Floriculture Science, NARO
Overview
Some people may be hesitant to buy cut flowers because of short shelf life. There are many reasons for the short life span of cut flowers but we can enjoy cut flowers for longer periods if we are familiar in handling them. The way of handling may vary depending on the cut flower variety, but it is not too difficult. This public lecture will explain the reason of short shelf life of cut flowers and discuss about the strategies to enjoy cut flowers for a long time.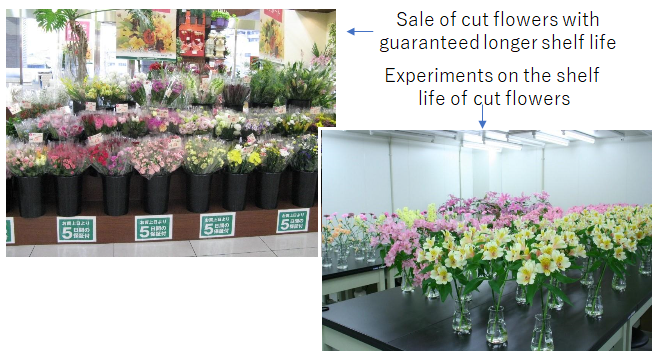 Date and Time
July 8, 2017 (Sat) 9:30~10:30
Participation Fees
Free. Everyone is welcome.
Venue
Tsukuba Agricultural Research Hall
3-1-1 Kannondai, Tsukuba, Ibaraki 305-8517
For Inquiries
Public Relations Section, NARO Headquarters
Tel: 029-838-8980
Picture