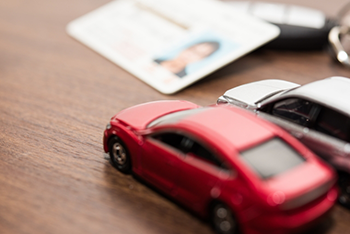 An international license is required for the foreigners to drive a car in Japan. As the Japanese government has concluded the Convention on Road Transport (the Geneva Convention on Transportation), individuals with international licenses issued by the governments of the contracting parties to the Convention are eligible to drive a car in Japan.
Main conditions for driving with an international license:

The valid period is one year from the date of entry.
It is necessary to carry the home country's license as well.
In the case of foreigners with resident registration, the driver's license obtained in their home country can be switched to a Japanese driver's license. However, the applicant must pass the knowledge test and skills test at the driving license center in each local government.
Main conditions for switching the foreign driver's license to a domestic license:
That he or she has stayed more than three months in the country where the drivers's license was issued. (passport)
Having Residence Card (certified copy of resident register)
Pass the driving knowledge and the driving skills test.
Japanese translation of the foreign driver's license (issued by the embassy or the consulate in japan, JAF, etc.)
Also note that depending on the country where the license was obtained, you may be exempt from taking the test.
To obtain a driver's license in Japan:
In Japan, there are driving schools that teach the knowledge and skills required for driving a car. Generally, Japanese people normally learn driving skills for several weeks at the driving schools to obtain their driving license. There are around 50 driving schools in Japan (as per FY 2022) where lessons are offered in foreign languages too.