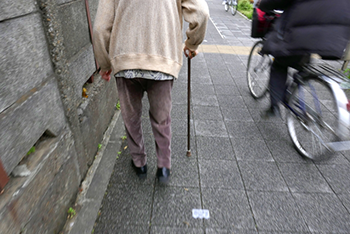 In Japan, bicycles are often used for commuting to school or work. Bicycles are a valuable means of transportation particularly for foreigners who temporarily stay without a car.
Although bicycles are very easy to use, there is a risk of serious injury or serious damage in case of an accident. As a result, more local governments in Japan now oblige the bicycle users to take out bicycle insurance.
For bicycle insurance, it is more important to cover "compensation for the other party's damage" rather than compensation for own personal injury. This is the key term for insurance that complies with the ordinance.
Such insurance covering "Compensation for the other party's damage" is called "Individual Liability Insurance" or "Daily Liability Insurance." This insurance coverage is applied for the occurrence of legal liability in the event of an accident related to daily life that causes an injury to other persons or damages on other person's property. Some car insurance and fire insurance policies offer this type of liability insurance as an option. The liability insurance covers accidents that can occur when riding a bicycle in daily life. Before you purchase a bicycle insurance, check the insurance coverage including the amount of compensation.
Many bicycle insurance policies can be purchased online. The premiums are normally a few hundred yen per month and paid annually .