People living in Japan who are aged above 20 and below 60 years are obliged to enroll in the public pension system. Regardless of the nationality, foreigners living in Japan also must enroll in the pension system. As of fiscal 2022, insurance premiums are ¥16,590 per month.
In Japan, self-employed persons enroll in the National Pension.The local government office where you live will handle the procedure.Company employees and civil servants enroll in the Welfare Pension in addition to the National Pension.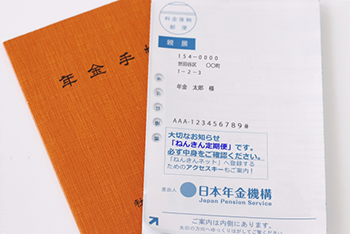 If it is hard to pay the premiums due to lower income, it is possible to apply for exemption. It may result in reductions or exemptions from the payment amount. The terms of exemptions vary depending on the income of the previous year.
When enrolling in or claiming for the pension, the necessary documents should be submitted at the National Pension counter of the local city office where the applicant is registered as a resident.
In addition, in the case of foreigners returning to their home country before they reach the age to receive the pension, they may request a lump-sum withdrawal payment from the pension plan by submitting the necessary documents to Japan Pension Service.